iTunes
12.1
Aye Tunes
You can't deny that you've never tried iTunes at least once. At least because you bought an iPod or the like. While common mp3 players were being accessed as easily as any flash memory drive, the content of an iPod could only be correctly read by Apple's own iTunes. That being said, iTunes is a chance of experiencing a bit of Mac specific user interface. If clear icons and buttons on a white and gray color scheme sounds neat enough for you read on.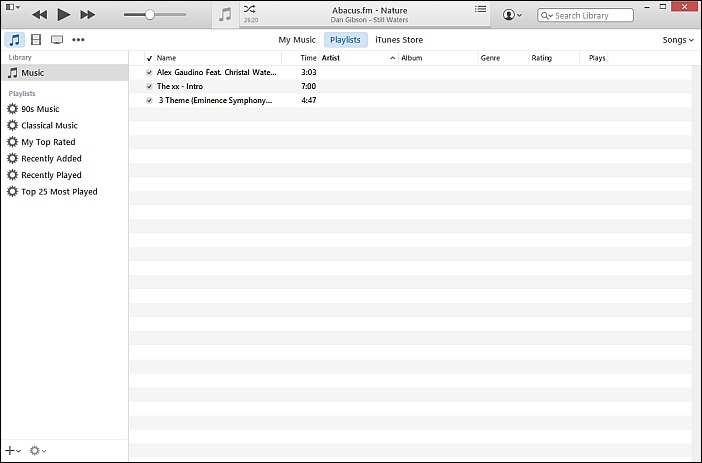 What you know
iTunes serves as a media center and an e-store. You get instant access to your music library, iTunes drops everything into a single list. Of course, you can create playlists, sort by name, artist or album and search for specific titles but I personally enjoy tree structures more than all-encompassing lists. An interesting feature found among your playlists is the Genius. Genius creates automatic playlists based on just one song from your library. By selecting it and creating a Genius playlist, iTunes will put together of similar tracks and even add in some tracks that you don't yet have.
iTunes is of course a portal for digital media. iTunes Store is a source for music, movies and shows. Here you can easy access your purchases and shop some more. The biggest collection of podcasts can be browsed at your leisure. iTunes will download the latest episodes and promptly inform you of it.
If you're looking for Internet radio, then you will find a good selection of channels that you can play directly from here.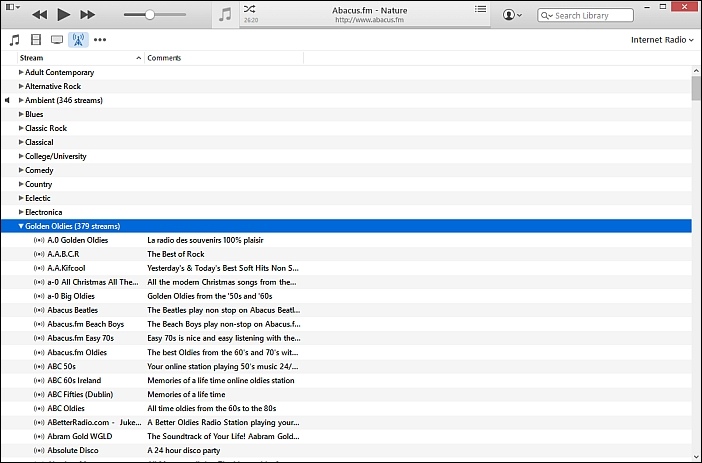 Features
Music Library
Genius playlist creator
iOS compatibility
iTunes Store
Access to podcasts and radio
Pros
Access to podcasts
Great for creating quick playlists
Cons
There are better options for organizing your music
Conclusion
iTunes is pretty much indispensable if you own an iOS device, but then again, you might want to check it out if you don't.
---
Add a review
Tell us your experience with
iTunes
12.1
RELATED PROGRAMS
Our Recommendations
---
---
---
---